Shri Bharat Bhushan Goyal (Independent Director)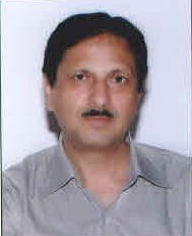 Shri Bharat Bhushan Goyal is a former civil servant, who superannuated on June 30, 2015 as Addl. Chief Adviser (Cost), Ministry of Finance, Government of India and Head of the Indian Cost Accounts Service.
Appointed on 1st October, 2018, Shri Goyal serves in the capacity of Non-executive, Independent Director on the Board of Directors of RFCL.
Born on 27 th June, 1955 at Sangrur, he graduated in commerce and did Masters in Economics. He is Fellow Member of the Institute of Cost Accountants of India and Life Member of AIMA & DMA. He had specialized training from Strathclyde University, UK, International Law Institute, USA, and National Law School of India, Bangalore.
He has over 40 years of professional experience in the Government of India and in Corporate Sector. In the Government of India, he had worked in different capacities in several Ministries/Departments. Prior to joining Indian Cost Accounts Service in 1983, he had worked in HMT Limited; Punjab Housefed Limited; and Punjab Housing Development Board Limited.
He possesses professional expertise in wised areas as public policy, financial management, corporate valuation, disinvestment, cost-benefit analysis, business restructuring, effective regulatory landscape, cost management, product pricing, risk based audit, corporate social responsibility, etc.
He had been Chairman/Member of large number of high-level national & international bodies/committees; and Board member of large number of companies, institutions and autonomous organizations wherein he made valuable contributions.
Shri Goyal is also working as Chairman, Committee constituted by Government of Haryana to conduct Technical & Financial Audit of Cooperative Sugar Mills; Visiting Faculty at National Institute of Financial Management; Adviser, Management Accounting Research Foundation, & Member, Cost Audit & Assurance Standards Board, ICAI; and as CII-TCM approved Assessor for Total Cost Management. He is also a part time Director in Central Coalfields Limited.
He has presented large number of papers / talks at many national & international forums on wide variety of contemporary issues. He is closely associated as visiting faculty/expert with various leading B-schools, professional bodies, academic institutions, research organisations, and the corporate world.