Shri Sanjeev Kumar Handa (Director)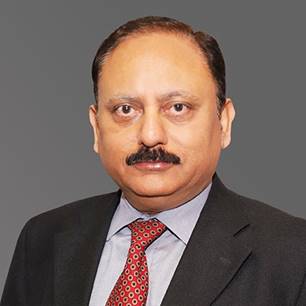 Appointed by the Board with effect from 1st August, 2020, Shri S.K. Handa, Director (Projects), Engineers India Ltd. serves in the capacity of Non-Executive Director on the Board of Ramagundam Fertilizers And Chemicals Limited.
Shri S.K. Handa joined EIL as Management Trainee in 1983, he has been associated with many greenfield & brownfield projects implemented by EIL. He has also been involved in the development of in-house technology & its commercialisation in the hydrocarbon field.
His areas of responsibility spanning 36 years career in EIL includes process design, technology development & its commercialisation, engineering services & business development across entire hydrocarbon value chain in midstream & downstream sectors. He was nominated to the board of Certification Engineers India Ltd. (CEIL), subsidiary of EIL, as Part-Time Director in 2015. He took over as Director (Project) of EIL with effect from 11th March, 2019. Shri Handa is a B. Tech (Hons.) in Chemical Engineering from Department of Chemical Engineering & Technology, Panjab University, Chandigarh (1983 batch).