Shri Niranjan Lal (Director)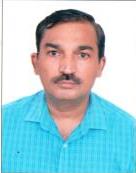 Appointed on 13 th November, 2017, Shri Niranjan Lal serves in the capacity of Non-executive Director on the Board of Directors of RFCL.
The 1998 batch The Indian Ordnance Factories Service (IOFS) officer, Shri Niranjan Lal is Director in the Dept of Fertilizers under the Ministry of Chemicals & Fertilizers. He is also Director (Finance) in FCIL & as a Government nominee, he has been appointed as Director on the Board of several other companies.
Being a Central Government Officer, he has to his credit various significant and important assignments during his career.